Master Clubs (ages 3 year old through 6th grade)
Vacation Bible School
Sunday School
Junior Youth Summer Camp
Children's Church (Sunday AM)
Fall Festival
Master Clubs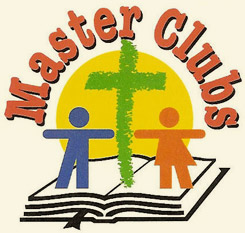 Master Clubs is a children's ministry designed for use in the local church for children ages 3 year old through sixth grade.
The Purpose of Master Clubs is: To evangelize children, disciple them toward spiritual growth, teach and train them to serve Jesus Christ, and provide multiple opportunities to do so through the local church.
Evangelism: Master Clubs provides anopportunity for children to attend church for the purpose of hearing a clear presentation of the gospel.
Discipleship: Pastors across the country testify that Master Clubs does thoroughly disciple children for Christ.
Application to Life: Master Club materials are saturated with the truths of God's Word. In fact, badges and other awards motivate children to take progressive steps after memorizing a verse—hiding the verse in their heart and living out each Biblical truth in real life.
Providing Opportunities: Master Clubs equips churches with ideas essential in "training kids to serve the Master" in their church or in their community.
Master Clubs Curriculum
BEGINNERS: Think a four year old can memorize 20 verses in a year? Let a four year old in Master Club astound you by not only learning the verses but applying them too. The Beginner project workbooks cover topics like prayer, God, His Word, Jesus, creation, church, and many others. Every child can earn 23 badges, 12 stickers, 10 ribbons, and memorize 60 verses as a Beginner in Master Clubs.




God's Little Treasures
(3 year olds)




God's Little Lambs
(4 year olds)




God's Little Shepherds
(5 year olds)
PRIMARIES: Lookouts, Spotters, & Scouts will discover how they can be used by God even while still a child. Throughout the primary years each clubber can earn 42 badges, 6 ribbons, and memorize over 60 verses.




Lookouts
(1st Grade)





Spotters
(2nd Grade)





Scouts
(3rd Grade)
JUNIORS: Ambassadors begin to unlock key Bible principles including: Bible Study, Christian Service, Christian Living, Bible Doctrines, and more. You'll be amazed as your junior-aged children grow in their walk with God through Master Clubs' Ambassadors discipleship program. With well over 100 awards to earn, and 90 verses to learn with corresponding daily devotionals, there's always something to keep your children motivated to study their Bibles.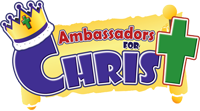 Ambassadors
(4th-6th grades)